SEMrush Review 2021: Best SEO Tool To Rank Better
---
Last Updated on January 7, 2021 by Smarty Whiz
As a small business owner with a website or someone who owns a blog, you need to make use of digital marketing tools that help give you that extra competitive advantage. One such tool is SEMrush, a SEO (search engine optimization) tool that helps optimize your website to rank better in search engines. In the SEO industry, SEMrush as a tool is one of the most notable in terms of the best competitor and content analysis tools currently available today.

I am currently using SEMrush as my SEO tool and can say it packs a huge punch when it comes to SEO. Little wonder why it has an average rating of 4.6 on Capterra. In comparison to some other SEO tools I tried such as Moz, I found that SEMrush has a modern, easy to use interface.
This post may contain affiliate links. I may receive a small compensation when you click on links to those products or services at no cost to you. Please read my disclaimer for more details.
SEMrush is an all-in-one digital marketing platform and a great tool for bloggers, website owners as well as eCommerce sites. This SEO tool is excellent for a wide variety of SEO analysis. These include SEO, PPC, keyword position, keyword analysis, ad campaign, content marketing, article re-writing, backlink audit, competitor analysis and so much more!
Key Highlights of SEMrush
Search Engine Optimization
This tool allows users to carry out competitive research in terms of organic traffic analytics, keyword research, backlink gap, etc. Users can also carry out a comparison of this with that of a competitor. SEMrush's backlink audit allows users to find and disavow toxic backlinks. With this tool, users are able to carry out link building research and discover guest blogging opportunities.
Related: How To Start a Blog To Make Money
Advertising
Running better and targeted ad campaigns is a walk in the park with SEMrush. My particular favorite is the Advertising research tool. This allows users a sneak-peek into competitors' ad strategies. This is like dreaming up the answer to an exam question the day before the exam! With such information, you are able to make the appropriate plans for your own ad campaigns
Social Media
SEMrush as an all-in-one digital marketing tool also includes a Social media toolkit. This tool allows direct management of a wide range of social media profiles from within a single dashboard. As a SEMrush user, you are able to schedule posts, track competitors, create ads, and get analytic information for your social media accounts. Social media accounts for which these are possible are Facebook, Instagram, Pinterest, Google my business, Twitter, LinkedIn, and YouTube.
Content Marketing
This is a crucial tool for bloggers and content creators. The tool allows you to perform topic research and create SEO-friendly posts in comparison with your competitor so you create winning topics. There is also a SEO writing tool that you can use to check if your content is SEO friendly. I also love the fact that there is an article re-writing option inclusive with SEMrush. You can also track both yours and your competitors guest post, which might give an incline into where you could also peach your guest post offers
Market Explorer
This is one powerful tool for the assessment of any business niche or region. Just by entering one competitor website, you get a detailed analysis of that industry's metrics. You can also use this tool to monitor yours and a competitor's growth.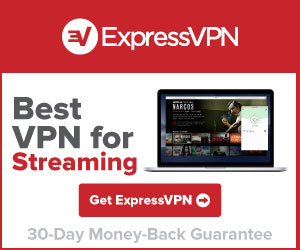 Pros
A large keyword database as well as giving keyword suggestions
User-friendly interface
Brand monitoring tool that is built into the SEMrush dashboard
SEO writing assistant tool that allows direct copy and pasting of your content within your SEMrush dashboard for review
Organic keyword research
Broken link analysis
Backlink audit
Position tracking
Competitor analysis using keyword research
Social media marketing tools for easy management
Logfile analyzer
Keyword magic tool
Complete site analysis and recommendations in order of priority
Cons
Backlink tool needs a little improvement
Add-ons can add up to being a little pricey
Pricing
To start SEMrush gives you a 7-day free trial. This allows you to live test their services and determine if it is the right option for you. However, they have 3 paid plans and a custom paid option under their Enterprise plan;
Pro plan at $99.95 per month
Guru at $199.95 per month
Business at $399.95 per month
You save 16% on all plans if you make an annual payment.
SEMrush is an excellent option for;
Competitive analysis
Extensive Keyword and topic research to rank better in search engines
Social media Marketing
Identifying guest blogging opportunities
Creating SEO-friendly articles
Creating great ad campaigns and PPC
Position ranking monitoring
Brand monitoring
Technical SEO analysis
Get started with SEMrush and get a 7-day free trial.