The Best Project Management Software of 2021
---
Last Updated on January 7, 2021 by Smarty Whiz
Have you ever led a team only to be overwhelmed with all the work? Do you struggle with delegating and monitoring tasks? If so, don't worry, you're not alone! In fact, project management software was created for people just like you.
Project management software assists project managers in meeting deadlines and managing task progress. Project management tools not only provide a singular dashboard to project managers but also automates many of their tasks by scheduling meetings and reporting deadlines.
This post may contain affiliate links. I may receive a small compensation when you click on links to those products or services at no cost to you. Please read my disclaimer for more details.

This type of software allows project managers to keep track of all phases of a project. This includes client requirements, time, budget, resources, project challenges, and any constraints. Despite the fact that a majority of high performing projects make use of project management tools, the utilization rate of project management tools remains considerably low at about 22%
There is a wide range of project management software to choose from, and each comes with its unique set of features. Whether you're a small-scale company or a large multi-national, you're bound to find something to suit your needs.
In this post, I reviewed 8 of the best project management tools based on their core features, pros, cons, and price. Here are my top picks for the best project management software currently available today.
Monday.com is a comprehensive project management software that customizes multiple workflows by providing a transparent platform for project managers and their teams. It is a powerful visualization software that creates interactive progress reports in bar charts and line trends. It comes with project templates that fulfill the requirements of various types of projects, ranging from mid-level timebound projects to extensive projects involving multiple teams and vendors.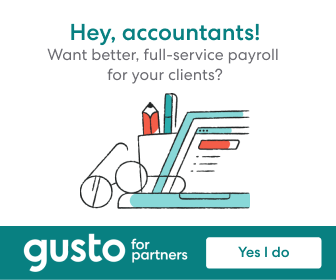 Key Highlights
Supports different project systems, including department planning and daily task scheduling
Allows managers to assign tasks and monitor task progress with a project timeline view
Provides a variety of visualization tools and displays including a calendar view, progress bars, and geographical task allocation
Integrates different third-party tools including Dropbox, Excel, Slack, Trello, and Google Calendar to increase the overall efficiency of team members
Provides a user-friendly interface, with color display, integrated with core features such as weekly tasks, project boards, file sharing, and direct messages
Pros
Modern outlook and design
Customization options
Third-party application support
Project templates
Interactive visual dashboards
Cons
Limited trial period
Complicated pricing plan
Pricing
Monday.com has 4 pricing plans;
Basic at $11 per user monthly
Standard at $14 per user monthly
Pro at $22 per user monthly
Enterprise with customized pricing
Wrike is a collaborative project management tool, which provides flexibility and transparency to project team members. One of its unique selling points is that it is quick to set up and use with little or no training. If you need a work collaboration tool and are pressed for time, this is the software to go for. This project management software offers various plans for businesses, marketers, and enterprises with flexible pricing and adaptive features. While Wrike doesn't have features such as an integrated chat, it is an intuitive platform with all the salient features necessary to view and manage project progress online.
Key Highlights
Supports features like report templates, task approval and categorization, salesforce integration, and time tracking
Provides user-friendly visual charts such as Gantt charts, tables, lists, and Kanban boards
Assists in sorting tasks into multiple workflow categories to mark tasks as incomplete, active, or completed
Manual logging of time required or spent on task to time track workflows
An in-built document editor allows teams to collaborate online by sharing task details via the cloud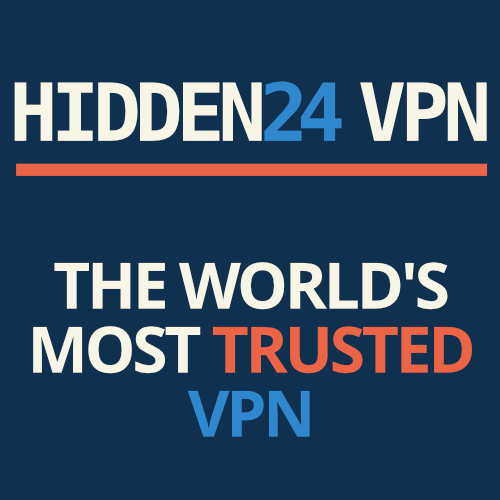 Pros
Recurring task management
Multi-day deadline tracking
Cloud-based document sharing
Easy setup
Simple and neat interface
Free trial (up to 5 teams and unlimited collaborators)
Cons
Difficult to lodge task time
Expensive
No live chat
Pricing
Wrike has 3 paid plans;
Professional at $9.80 per user per month (5, 10, 15 users)
Business at $24.80 per user per month (5 – 200 users)
Enterprise which is billed based on customization requirements (5 – unlimited)
This is a cloud-based project management platform that offers collaborative features such as task management, automation, chat, and file sharing. Hive allows project managers to assign multiple tasks and catalog them according to due date or tags. The cloud storage supports the decentralization of project-related files for easy sharing, access, and collaboration with internal and external teams.
Key Highlights
Kanban-style board that allows for easy tracking of project progress and deadlines. This also helps highlight both team productivity and improvement areas
Support different types of dashboards including personal as well as workspace progress reports
Provides flexibility in project planning by adjusting time, resources, and budget constraints accordingly
Systematizes repetitive tasks in an action template by automatically reassigning the task if required, thus saving manual effort
Pros
Transparent cloud-based communication
Agile methodologies
Drag-and-drop features
Automation of tasks
Availability of project layouts
Monitoring of actionable items
Active customer support
Time and expense tracking
Cons
Slow phone app
No search functions
No support for dependent task creation
Permanent file deletion
Pricing
Hive has 2 paid plans;
A $12 per user per month billing without add-ons
Enterprise plan (customized price) that includes all add-ons
Miro is an online interactive whiteboard platform. It is commonly used by teams working remotely or operating in far-flung areas to collaborate and brainstorm online. The whiteboard platform provides digital sticky notes and task cards to plan and manage workflow. It is interactive, and different team members can draw project flows and assign tasks to each other. They can use these features alongside live video conferences and chats.
Key Highlights
Provides infinite canvas with in-built templates and smart framework capability
The whiteboard comes with a toolkit to draw workflow, journey map, roadmap, planning, and retros
An easy collaboration of remote team members to enhance engagement and productivity
Embedded with team video, audio support, live chat, and comments
Centralized platform with flexible user permissions and whiteboard access
Pros
Content and document management
Brainstorming
Real-time editing and sharing
Discussion and task boards
Video conferencing
Designed for remote teams
Free plan for unlimited teams
Cons
No Calendar management
Task management tool is absent
No Contact administration
Pricing
Miro has 3 paid plans;
Team at $8 per month per user billed annually
Business at $16 per month per user billed annually
Enterprise with custom pricing
This project management software simplifies workflows to improve inter-team communication and meet project completion deadlines. The main idea is to track the progress of multiple tasks using Gantt charts and to optimize project management workflow. Ganttpro has a simple pre-defined dashboard, displaying the progress of different teams and colleagues on a visual horizontal progress timeline.
Key Highlights
Presents individual and team progress side by side to help you understand the least-productive areas
Provides single platform access to all teams to track task changes and additions
Supports hassle-free automation and scheduling of task with interactive drag and drop functionality
Manages calendar by counting working days and automatically excluding holidays, weekends, and marked vacations
Pros
User-friendly interface
Kanban dashboards
Critical path indication
Customizable user permissions
History saving
Free trial
Cons
Less support for integration
Absence of reporting tool
Unable to customize the dashboard
Pricing
Ganttpro has 2 paid plans;
Individual plan at $15 per user per month
Team at $6.50 per user per month
Related: Best CRM Tools of 2020
This is another excellent project management software that offers features such as time-tracking and CRM. Productive provides you with a centralized platform where you can manage ongoing tasks and communicate with colleagues easily. This project management tool was initially created for consultancy businesses but is useful for any kind of enterprise.
Key Highlights
Allows you to track the profitability of different projects in real-time and fix any potential issues as soon as they arise
Time tracking includes additional features such as time approval, time reports, desktop timers, and real-time time logs
Choice or bird, list, or calendar view to manage tasks
Offers a visual view of the sales pipeline, making it easier to understand at a glance
Pros
Complete sync in between desktop and mobile app
Personalization options
Easy to use interface
Financial reports are easy to read and understand
Cons
Limited invoicing features
Cannot add notes on tasks
Only has an archive option
Pricing
Productive has 3 paid plans;
Standard at $12.5 per user per month
Premium at $20 per user per month
Enterprise with custom pricing
Backlog is a cloud-based project management software that makes project planning easy by broadcasting issues and resource constraints to all project stakeholders. As the name depicts, Backlog focusses on internal communication about task delegation and aims to address project challenges. This project management tool is extremely popular and is used by companies such as Amazon and Adobe.
Key Highlights
Offers an integrated platform that is equipped with features like file sharing and common threads
Integrated with Git and SVN to provide a developer interface that aligns project source code with task issues
Incorporated with Gantt charts for visualization of the day-to-day timeline and workflow
A one-stop solution to address issues, sub tasking, burndown charts, and bug tracking
Pros
24/7 live customer support
Agile methodology
Collaboration tools
Customizable templates
Cost-effective
Cons
Absence of portfolio management
No tracking of time and expense
No budget management
Pricing
Backlog has 4 paid plans;
Starter at $35 per month for up to 30 users
Standard at $100 per month for unlimited users
Premium at $175 per month for unlimited users
Enterprise with customized pricing
Paymo provides a cloud-based project management solution for entrepreneurs and small to medium enterprises with remote teams. It not only allows project managers to track project progress, but provides multiple features such as resource scheduling, project accounting, invoicing, and time tracking.
Key Highlights
Allows you to create multiple projects simultaneously and assign tasks to different individuals in a single template
Monitors project progress in four different types of views: list, board, table, and Gantt chart
Comes with timesheets to monitor productivity on desktop and mobile apps with in-built timer and notifications
Allows for real-time task comments and gives you the ability to have discussions with co-workers
Pros
Time tracking functionality
Task management
A statistical view of task changes and progress
Allows you to share progress reports with clients
Uses past data to make automatic bookings
Cons
Complicated budget calculation
Absence of project list personalization
Pricing
Paymo has 2 paid plans;
Small office at $8.95 per user per month
Business at $14.25 per user per month
It is my hope that you are able to choose the best project management software for your business after going through this review. The benefits Project management tools can offer to the simplification of your workflow processes cannot be overestimated.